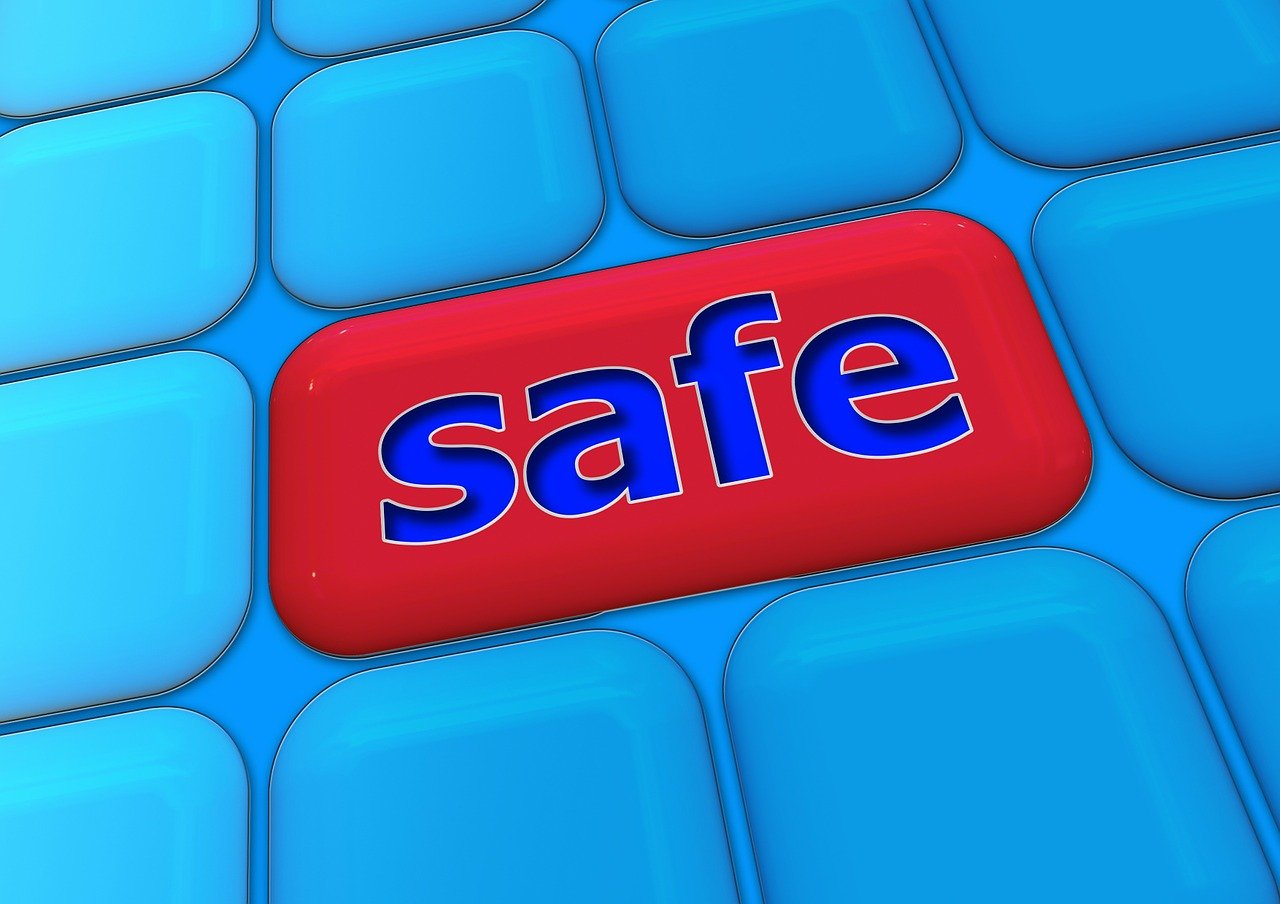 Plugin Review – Simple BuddyPress Profile Privacy
https://wordpress.org/plugins/simple-buddypress-profile-privacy/
Version Tested: V 0.7.5
Simple BuddyPress Profile Privacy is a plugin that allows site members to choose who can see all aspects on their profile as well as giving them an option to hide themselves from the members directory.
Installation is a case of installing and activating the plugin and then enabling the "Hide from the directory" feature if you wish, by going to Dashboard>>Settings>>BuddyPress and selecting the Options tab. The basic profile privacy options are automatically enabled for all members.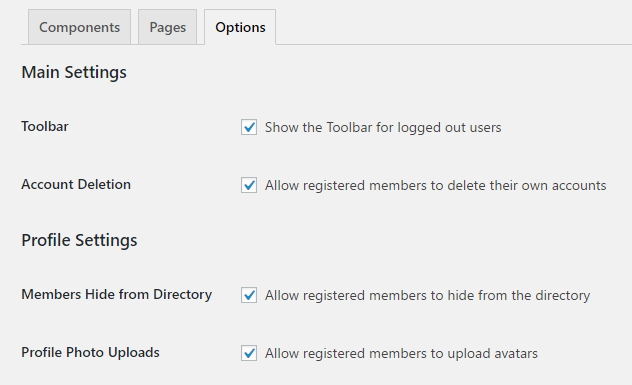 Once Simple BuddyPress Profile Privacy is enabled then all members will get a "Privacy Settings" tab within their Profile>>Settings tab. From here they can choose to hide their profile in the members directory and whether their profile is public, site only or friends only.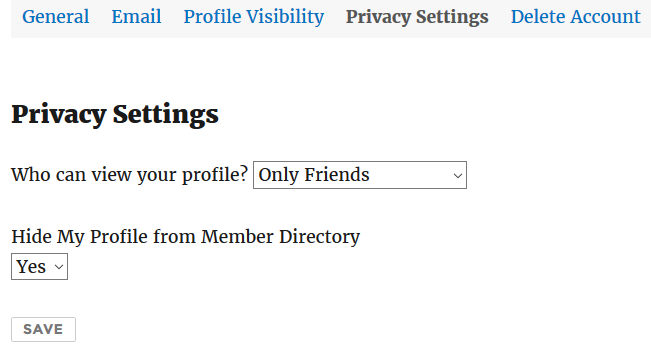 Once a profile is set to private, any visitor trying to access the profile will simply get a message to say the profile is private:

Overall I'm impressed by the simplicity and effectiveness of this plugin, it does all it says it will and there's not much else you can add. I thought about making it possible to select which aspects of the BP Profile to have as private but I'm not really sure that is needed. I give this plugin 10 out of 10!
My Star Rating
Other Peoples Reviews
Lucii1708 (lucienne1708)
Awesome plugin!
Best plugin if you want give users the possibility to hide their profile.
October 11, 2018
azimut2000
Very nice idea and job...
Very nice idea to have possibility to hide profile in buddypress directory... [...]
A lot of my members did not want to appear in this directory and as well, in Google directory ! There is only one thing i'd like to have in options : have possibility, as administrator, to activate or not, for all my members, the option "Who can view you profil" Is it possible as well, to redirect to a special page or root web site when someone try to access to a hiden profil ? Thank's again for this job & work I hope now to have an update 😉 Thierry
Read more »
August 20, 2018
harry74
Very good plugin, has a small issue
The plugin works fine and is very useful, as it provides an important aspect that is missing from BuddyPress. There is the issue that José Caldeira pointed out in support, but thankfully he also provides a patch. I'm sure it will be fixed for good in the next update.
June 5, 2018
José Miguel (jomisica)
The idea of the plugin is very good, however it needs some work!
Thank you!
April 9, 2018
margarit0
Great and perfect!
Easy to use and perfect for my project. Thank you very much. The developer is very good person and professional.
October 2, 2017
best84
Very GOOD!
An easy plugin fuction , work perfectly!
September 14, 2017
Anonymous User 15521305 (anonymized_15521305)
Good Job
Please add more options, thanks.
September 11, 2017
ckubs
Perfect plugin for my needs
SBPP is the perfect plugin for my needs. Had some small compatibility issues but the DEV pushed an update and they are all solved.
January 27, 2017
danceshout
Perfect Plugin
This plugin works great. Simple to use, and does exactly what I expect!
January 16, 2017
Mohammad Sy
Tank you for plugin
Very good plugin 🙂
September 3, 2016