Plugin – BP Devolved Authority
https://wordpress.org/plugins/bp-devolved-authority
BP Devolved Authority solves the problem of allowing non admins to manage specific BP components. With BP Devolved Authority you can set which WordPress role can manage Groups, Members, Activity and Emails.
Follwing activation the plugin add a new page in Settings>>BP Devolved Authority which maps out all of the avilable roles on the site and allows each component to be selected for devolved authority: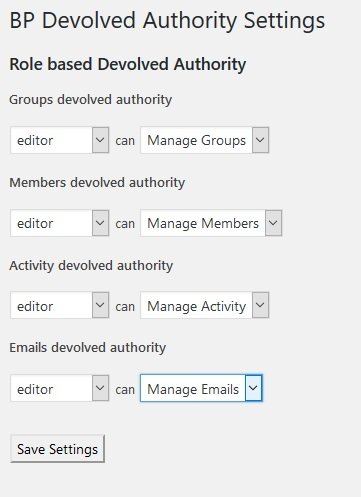 Once you have selected the roles you want to devolve authority to, save the settings and your devolved roles will be able to see the correct options both in the front and back-end.