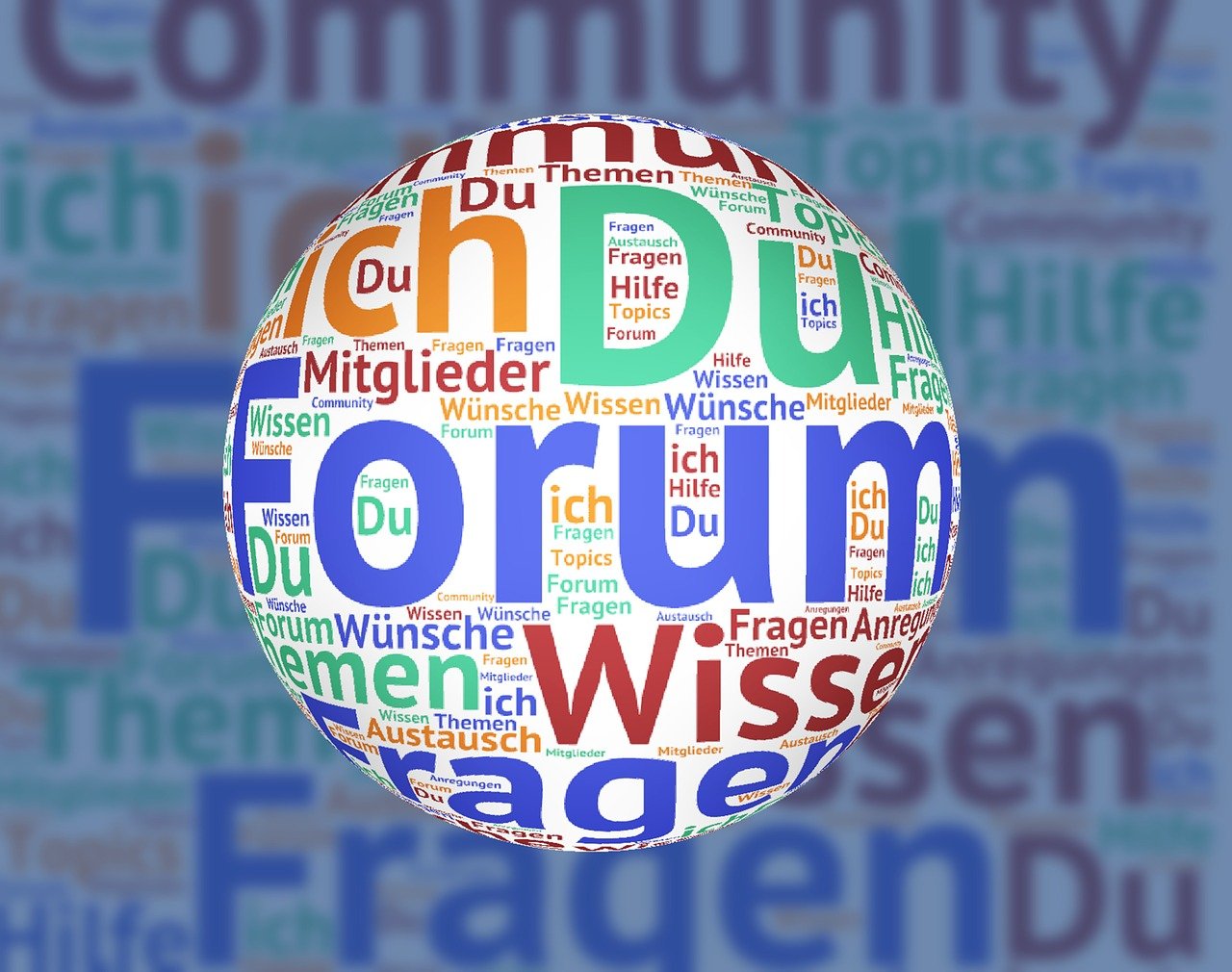 Adding Forums to your BuddyPress site with bbPress
Version Installed: V 2.5.14
The main BuddyPress Forum component is bbPress. This is a core piece of software created by the creators of WordPress and it is pretty much fully integrated into WordPress and BuddyPress. With bbPress you can create two types of forum in a BuddyPress context – Site-wide forums and Group Forums. Site-wide forums have to be setup by the site admin whilst group forums are optional aspects of groups that are enabled by the group creator.
Installation
bbPress is installed by going to Dashboard>>Plugins>>Add New, bbPress should be displayed on that page without having to search for it so you can simply click on "Install" and then "Activate".
Once activated you are shown the bbPress Welcome screen, which gives you information on the latest features and also credits for those that created it.
You can now go to Dashboard>>Settings>>Forum to configure bbPress. Within here you can choose how long after posting a forum topic can be edited by its creator, whether you will allow anonymous posting and various forum features. Also in this section you can choose whether to allow forums for BuddyPress groups. Note that the Groups Forums Parent is not recommended to be the same as for site-wide forums and another root should be chosen.
Once you have saved your forum settings, you need to add the forum directory page to your site menu, this page is created on the fly by bbPress so you don't have to create it.You can add it you your site menu by going to Dashboard>>Appearance>>Menus and setting up a custom link menu item linking to www.yoursite.com/forums/
Setting up Site-wide Forums
Site Wide Forums can be created by going to Dashboard>>Forums>>New Forum. Within the New Forum page you will give the forum a name and a description and choose whether the forum is Public, Private or Hidden. You can also choose to make it a sub-forum of another forum by choosing that forum as it's parent. Once these options are set you can click on "Create Forum" and the forum will be created and will be displayed in the forum list.
Setting up Group Forums
To Enable forums for groups you will need to visit the Forums settings page at Dashboard>>Settings>>Forum. in here you can tick the check box to enable forums for groups.
With Forums for Groups enabled by site Admin, group creators get to choose if they want their group to have a forum, even if they initially choose not to have a forum during initial group creation, a forum can be added later by going into the Group Manage option and choosing the Forum setting. The group forum will take it's name from the group name and will be displayed on the Forums pages alongside the site-wide forums.
Changing the order of display in the Forums Page
You can change the sort order for the forums displayed in the Forums page by going to Dashboard>>Forums and editing the forum whose position you want to change. From there you can change a great many aspects of the forum and the order of it's appearance in the Forum list is determined by the Order setting in the Forum Attributes Meta-box: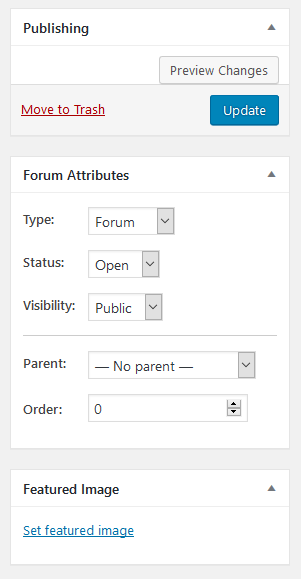 Keeping group forums out of the Forum Page
One feature of using group forums is that all forums will be listed on the Forum page of your site. Where a site may have many groups this means the forum page can get overwhelmed by group forums. A trick to avoid this is to hide all of the Group forums by setting them to have a parent which is a hidden forum. That way they won't get listed. You can set this up as follows:
Create a forum called "Group Forums" or similar, in the Forum Attributes set this forum as being a category,  and give it a low order such as 100.
Go to Dashboard>>Settings>>Forum and in the BuddyPress options set the default root for new group forums to be "Group Forums".
Edit any group forum you have already created and want to hide from the forum list and mark it's Parent to be "Group Forums".
For more information on setting up forums, refer to the BuddyPress page on the subject:
https://codex.buddypress.org/getting-started/installing-group-and-sitewide-forums/
Styling your forums
There are a number of plugins that will allow you to style in-detail your forums, I've reviewed many of them. bbp Style Pack tends to be a key go-to of mine for forum styling, sometimes I use it in conjunction with other styling plugins.
Conclusion
In this article I have covered how bbPress Forums are installed and created on your BuddyPress Social network.