Plugin Review – BuddyPress Sticker
https://wordpress.org/plugins/buddypress-sticker/
Version Tested: V 1.4
BuddyPress Sticker is a simple plugin that adds the ability for site members to add stickers – emoticons to there activity updates.
Installation is simply a case of installing and activating the plugin, no further configuration is required. If you want to add extra stickers you would copy your icons into the wp-content/plugins/buddypress-sticker/images/sticons directory.
Following installation a small circular smiley image is displayed in the activity update entry box, clicking on this reveals a large collection of possible stickers to use.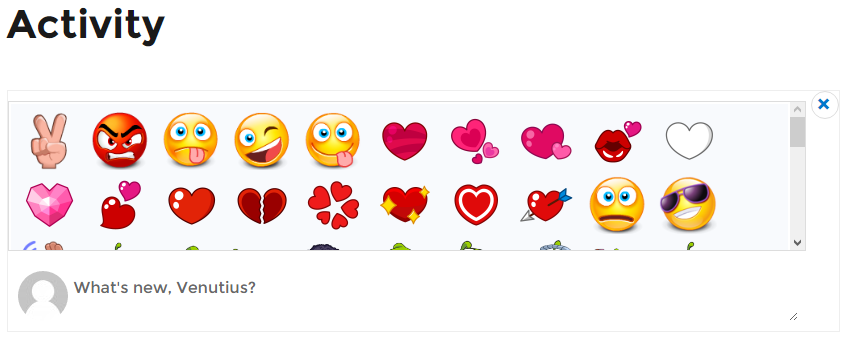 I think this plugin adds fum to any site where activity updates form a large part of member communications. The ability to load it up with your own custom stickers makes it very flexible for sites wishing to give a unique feature to the site. I would like to see stickers appear in other places on the site, for example in the site forums.
I give this plugin 9 out of 10, it's simple and adds a fun feature to any site.
My Star Rating
Other Peoples Reviews
andy1203
Please update
Please update, seems to be a good plugi, but it no longer functions properly, the stickers dont get send when you click on them
April 22, 2020
alexandrutt
Amazing pulgin
Amazing pulgin
February 22, 2017
morteza_aghabeighi
very good plugin
please uptade this
September 3, 2016
_human_
✔
✔ Excelente plugin recomendado, muchas gracias.
September 3, 2016