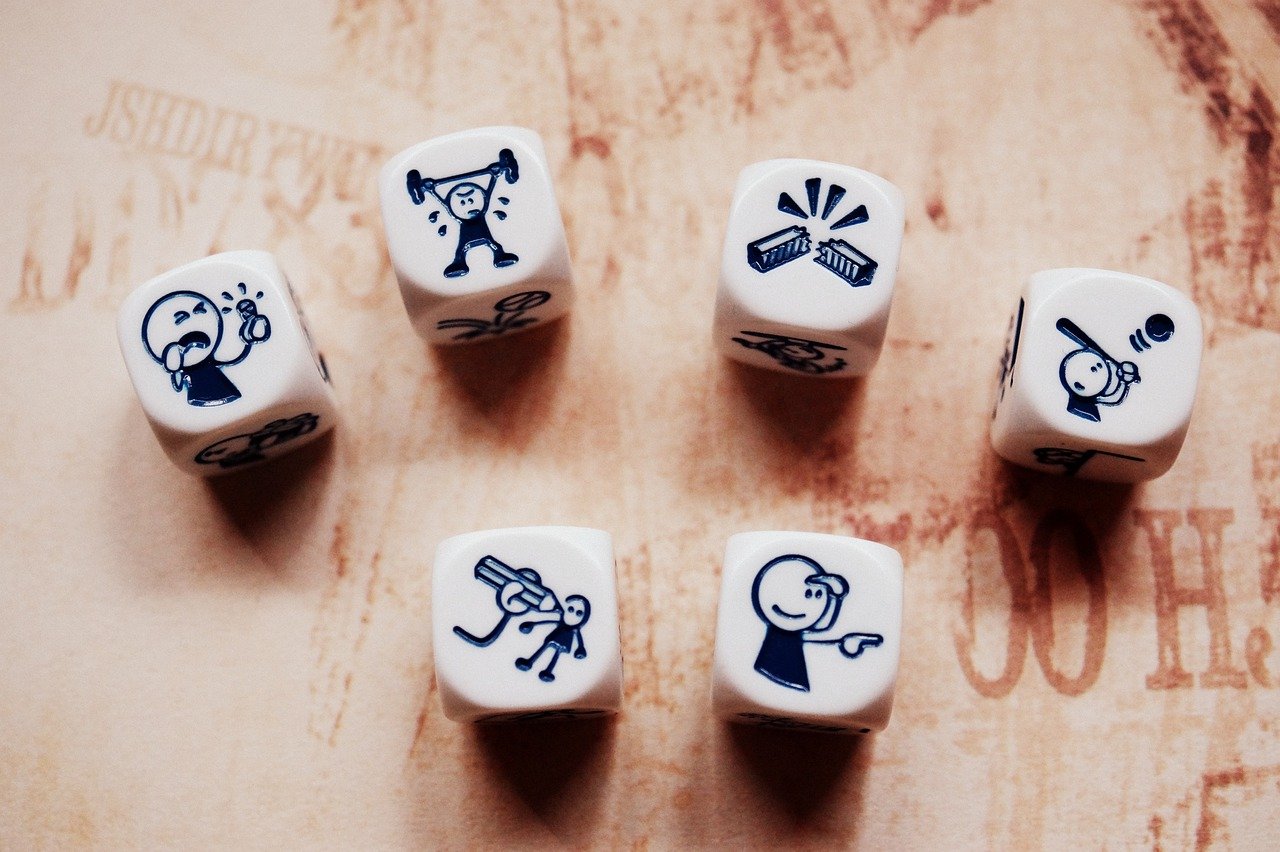 Plugin Review: BuddyPress Activity Filter
https://wordpress.org/plugins/bp-activity-filter/
Version Tested: V 1.0.3
BuddyPress Activity Filter is a useful plugin that allows you to customise the the way the BuddyPress activity feed works. It allows site admins to limit which filters are available on the activity page, limit which activity filters are available on the main site-wide activity page and customise the activity updates for each post type.
By default BuddyPress tends to record all site activity into the main activity feed, this can often mean that unwanted items are displayed which may detract from the way you want your site-wide activity to work. BuddyPress Activity Filter can help with this by modifying what filters are available on the Activity Page and also limiting which post types show up in the Activity stream.
BuddyPress Activity filter, once downloaded and activated adds a new menu item to Dashboard>>Activity>>BP Activity Filter Settings. Here there are three tabs that pretty much give you full control over how activity works on your site:
Activity Filter Settings allows you to choose default filter for the activity page, which is the first view your site members will see upon visiting the page. Note that all the other filter options will still be there, but this will allow you to set the initial view.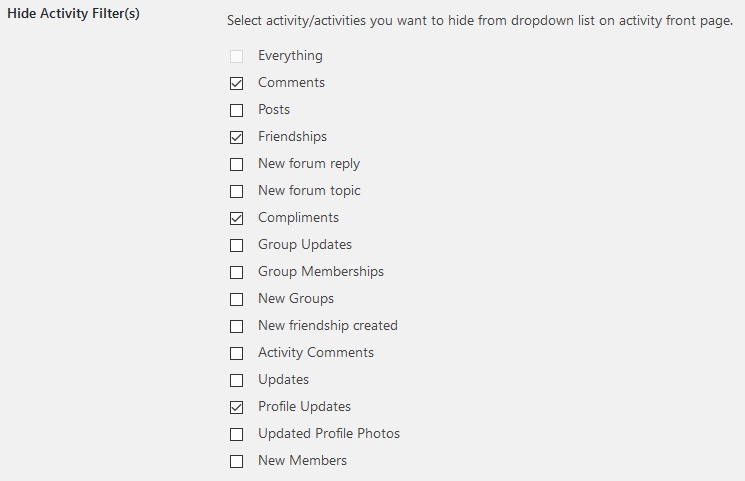 The Hide Activity Filters tab allows you to hide specific activity filters from the site-wide activity page.
Post Type Activity displays all post types registered on the site and allows you to restrict which post types are added to the activity feed, where they are displayed and also how they are displayed by allowing you to rename the action in the activity stream.
I found this plugin simple to use and very effective in that it gave me a lot of customisation options that I'd been looking for. However, I also noticed I wanted more. I'd like better control of exactly what posts to activity. For example I might like to have the option to remove new friendships from my activity feed completely, or perhaps group memberships.
I'm giving this plugin 10 out of 10 as it delivers much needed functionality to BuddyPress, I hope it's development continues and further options such as the controls I've mentioned.
My Star Rating
Other Peoples Reviews
buhlemkhwanazi
best Plugin I ever install 💗💘🏆
this a award winning plugin I ever need it did what it promise
January 15, 2023
altombling (zarubinigor)
In conflict with rtMedia.
In conflict with rtMedia which makes it useless.
June 23, 2021
DragoWeb (dragoeco)
Simple and efficient
It does exactly what it is supposed to do. Easy and clear interface.
March 28, 2021
truden (Truden)
Works as described
The plugin works perfectly as described. Note that after installing it, you'll still see the old recorded activities on the wall, but the plugin will stop recording the checked activities hence, they'll not show on your wall.
March 22, 2021
rmedelpi
Hace lo que dice. Función importante para algunos usuarios
Hay quienes no les gusta mostrar toda la actividad al resto de usuarios. Es una buena manera y rápida de elegir que quieres que vean los usuarios. Funciona.
November 13, 2020
patryksam34
It works
what more could you want 🙂
August 23, 2020
JJNW
Needs more work...
Thanks for trying, but I recommend you ensure plugin is functioning properly, before you try and sell other plugins (I saw all your other plugins for BP, and they "sounded" like awesome plugins), but because this plugin has failed to do its job as expected, I uninstalled, and obviously I won't be [...]
exposed to the other plugins you have for purchasing. Make sure you have a solid product before pitching more products and services (lost of confidence is multiplied) - and I love purchasing plugins (CodeCanyon, BuddyDev, PhiloPress, etc.). PS the big issue is there were only 2 options to remove activities, yet there are many more you should have included (Friends, New Member, Profile Update, Group, Blogs, Mentions, etc.).
Read more »
December 31, 2019
lundrob
Some filters doesn't work
If you want to display just one type of activity, plugin works fine. But none of the "Remove activity" filters work.
December 14, 2019
Thorsten 🙂 (per4mance)
Really useful plugin
This is a really useful plugin if you want to hide all new group members for example for concentrating on group content. What I did not understand is the function "Rename in Activity Stream". How does it work?
November 16, 2019
nextupproject
Renaming doesn't work
Renaming post type doesn't work with buddyboss platform.
September 4, 2019