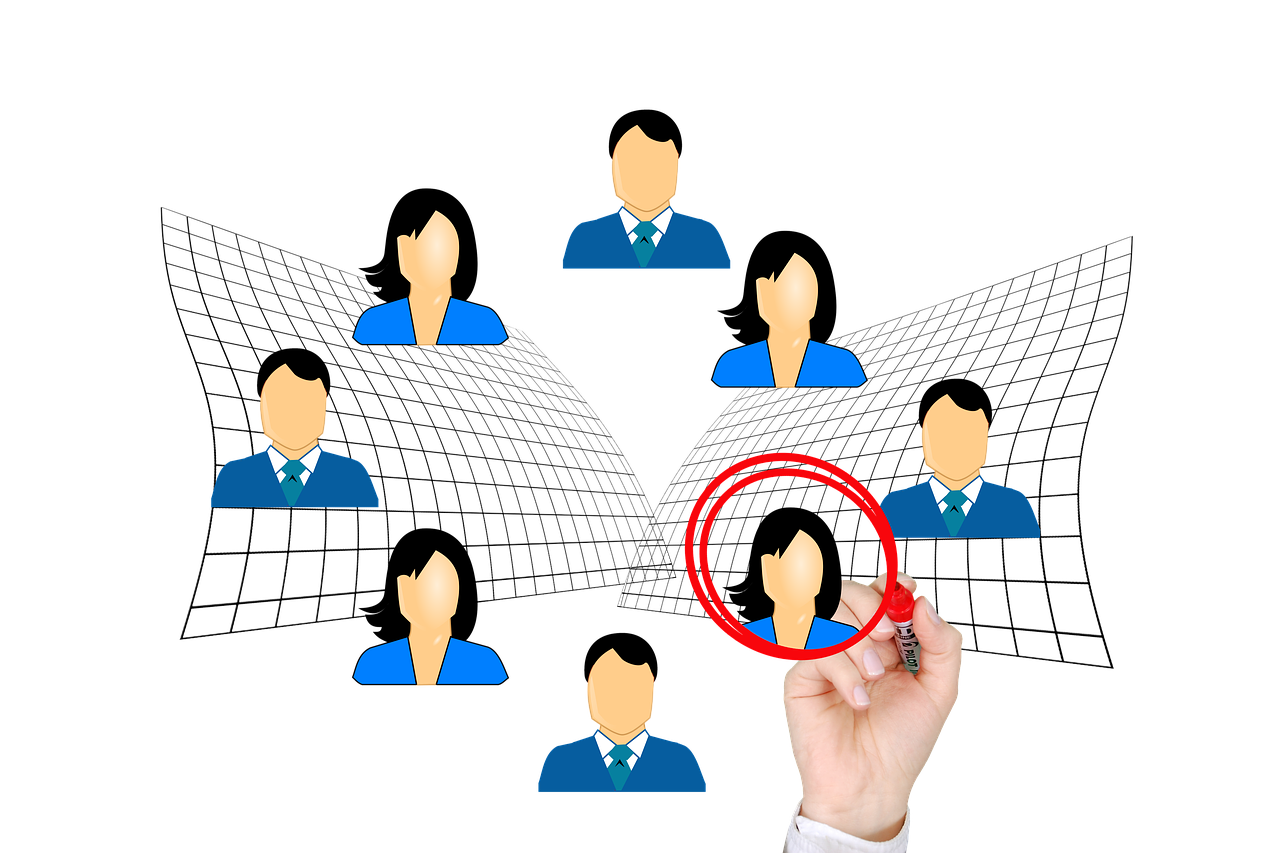 Plugin Review – BP Profile Search
https://wordpress.org/plugins/bp-profile-search/
Version Tested: V 4.8.2
BP Profile Search is a plugin that can integrate an advanced profile search feature into your Members Directory page that searches through all or selected profile fields.
After installing and activating the plugin you will need to go to Dashboard>>Users>>Profile Search to set up your search form by clicking on Add New.
Once you have created the new form you will need to add the fields that you wish to search, this will create your search form as it will be displayed on the Members page. There is a handy option to have one input field that searches all of the BuddyPress Extended Profile fields.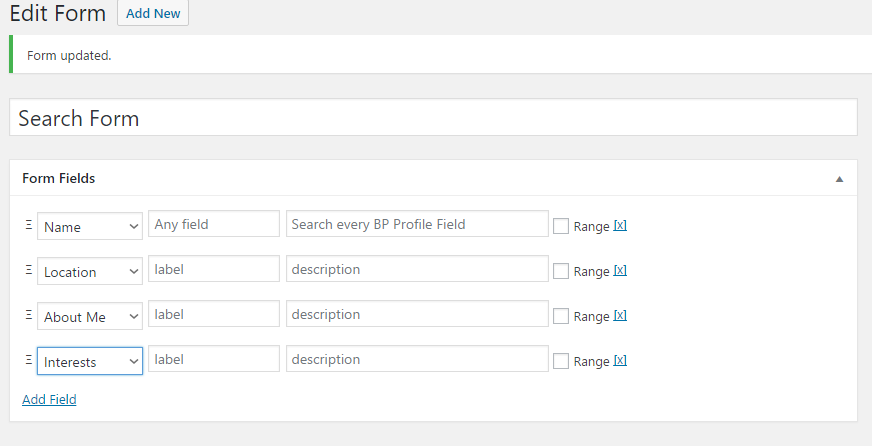 Once you have set up the form there are some other settings for the search that you will need to attend to.  You will need to choose if you want to add this page to the Directory (Members Directory).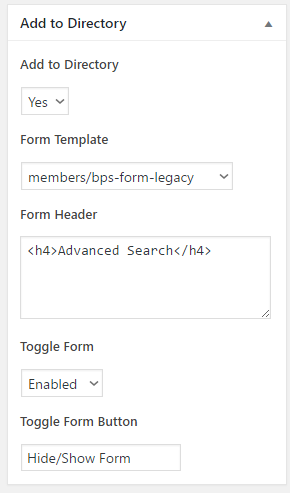 You might also wish to choose if you want the user to be able to toggle (display) the input form or just display it by default. This is useful when you have a large number of input fields in your search and you wish to hide those fields from cluttering up the members directory until they are needed. There is also the option of the kind of search that is performed – exact match or close match.
Once this new form is saved then it will be displayed at the top of the Members Directory and your members will be able to search all or selected profile fields when they are performing a member search.
An additional feature of the plugin is the shortcode which means you can display the search form on any page or post. Support is also included for member type fields.
Using this plugin I realise that the user needs to know the exact name of the individual they are searching for – the plugin does not include a wildcard or partial search, which I think limits it's usefulness, after all, if you knew the exact name of the person you are looking for, would you need an advanced search function? The search function does allow you to search for "is like" in the options but it seems this function is pretty limited.
Overall I found this plugin to be reasonably straightforward. It's a tad over-complicated due to the range of settings each form presents. I give this plugin 9 out of 10 due to the ease that it integrates itself into the members page.
My Star Rating
Other Peoples Reviews
HDcms
Excellent plugin, great support!
Thanks
December 21, 2020
todama
Awesome Plugin and Support
Very nice plugin. Wanted to customize it a little bit and received great advice for that in their support forum 🙂 Can only recommend this plugin.
December 14, 2020
Germán (germanretu)
Wonderful Plugin, Best Support
It is an excelent tool, super helpful and made by a great professional developer, who has one of the best support I have recieved ever. Congratulations and thank you, Andrea.
November 10, 2020
vincentfabis
Cool 🙂
Simple, efficace, que du bonheur !!
October 28, 2020
a3132
Very Good Plugin
This plugin is simple and easy to use. Works great. And of course it works with BP Distance Search which adds another useful feature.
September 7, 2020
roberto2jones
Great plugin
Thanks for all your work.
August 17, 2020
CapFlint
Spectacular support
This is a great plugin, but what really sets it above the rest is Andrea's support. I was asking for something a bit outside what is normally required by the plugin, integrating it with another membership plugin, and am a novice at PHP code. Andrea helped helped me every step of the way, and we got [...]
my site search working great!
Read more »
March 26, 2020
SeventhQueen (seventhqueen)
Great plugin and support
Thank you Andrea for the plugin and your time!
February 14, 2020
isabelpinhel
Fantastic Support and Fantastic Plugin!!
This is a wonderful plugin that has enabled me to add a customised search form to my members directory with very few steps! Fantastic Support and Fantastic Plugin!!
December 10, 2019
ctatarau
Great plugin and great support!
The plugin works well and is easy to understand and use. The developer is one of the friendliest and fastest I met around here. Please keep doing this amazing work!
December 4, 2019