Plugin Review – BP Better Messages
https://wordpress.org/plugins/bp-better-messages/
Version Tested: V 1.9.2.5
BP Better Messages is a BuddyPress plugin that turns BP Messaging into a threaded instant messaging type communication tool. You can disable the requirement for a subject line and also enable name search and file attachments.
Installation is a case of installing and activating the plugin from Dashboard>>Plugins>>Add New.
Once installed there are new options to configure in Dashboard>>Settings>>BP Better Messages. Here you get to choose between the free AJAX based version or the Pro WebSocket based version: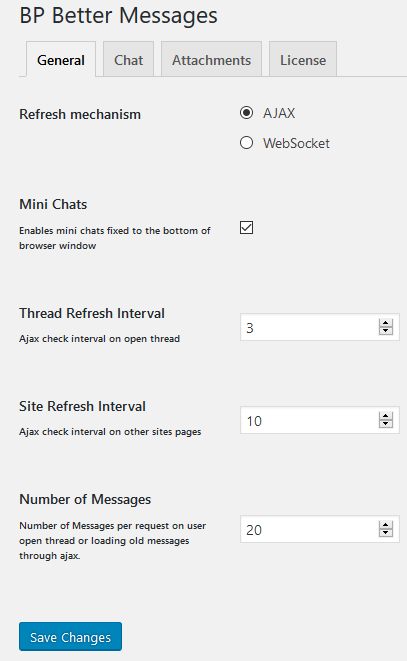 The WebSockets version offloads a lot of messaging activity to dedicated servers and so improves site performance, this is a pro feature and is enabled through the purchase of a licence.
There are several tabs in the Settings page – General, Chat, Attachments and License. The Chat tab allows user search to be enabled and the subject line to be removed: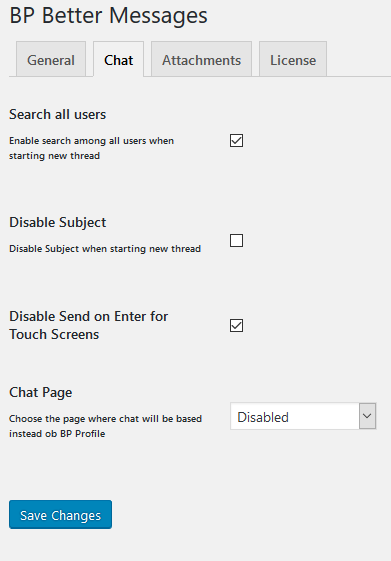 The Attachments Tab allows for attachments to be enabled and for the supported size and type of attachments to be set: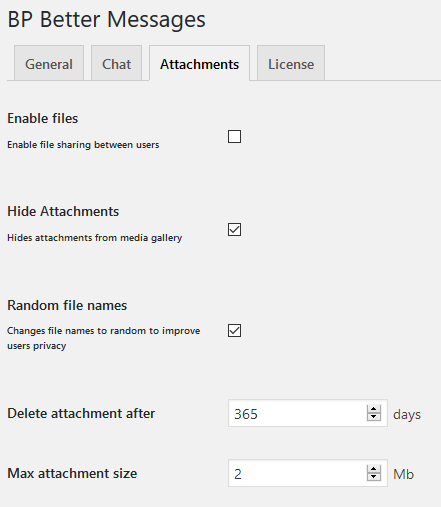 Once activated, The users BuddyBar menu item for messages changes to Threads: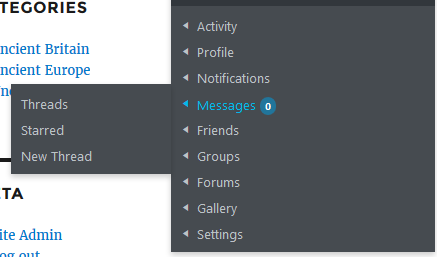 Now messages will be threads of instant message items, if both users are online, then the message page will be updated instantly – no need for the notification – load new page cycle so a considerable improvement over classic BP Messaging: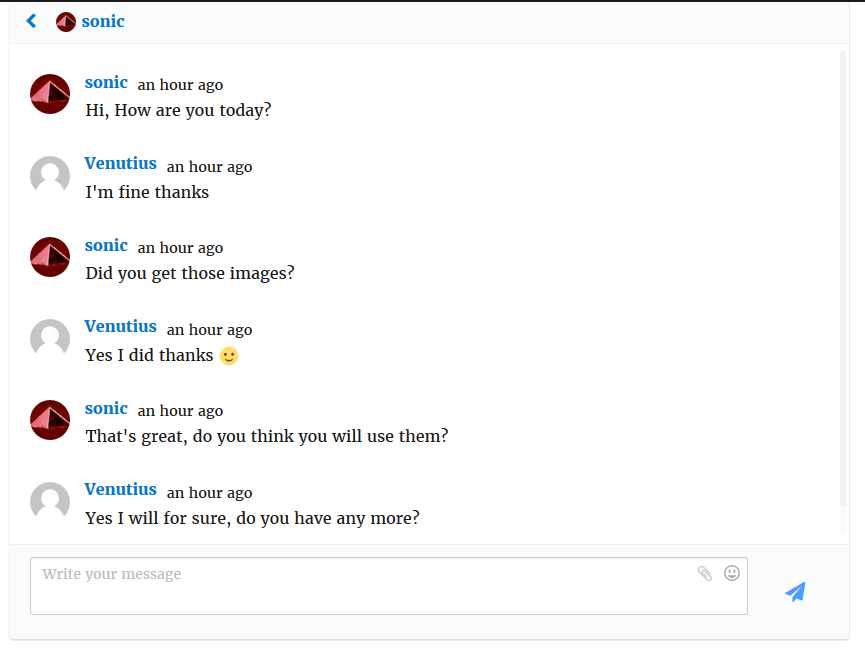 I give this plugin 9 out of 10. I think on the messaging front BP Better Messages is in general a big improvement and for some sites it will work very well. My only issue with it is that ultimately installing this means you are losing many features of BP classic Messaging, and this may not be appropriate for a number of sites.
My Star Rating
Other Peoples Reviews
roni_gabriel
Amazing Plugin - FAST Support!
The author of this plugin cares and will respond and fix any problems, and even help with css adjustments. And all that support was even for the free version of plugin! And VERY fast support. Plugin works perfectly with Buddyboss platform and Buddyboss pro theme! Thank you and keep up the super [...]
work!
Read more »
November 12, 2020
jonlolse
Great plugin and even better support
Amazing plugin and the support is even better. Would highly recommend the websocket version, which is much faster. Worth it.
October 13, 2020
shaddcoby
awesome!
awesome!
September 16, 2020
pinovero
really good plugin
after some initial compatibility difficulties with some old plugins, it turned out to be an excellent tool! fast and efficient assistance!
September 4, 2020
legacydk
Fantastic plugin and support!
The plugin works incredibly well! And the support I received when I had both a question and an issue was superb and even went above and beyond. Honestly some of the best support I've ever received online. I is also the first plugin I've purchased the pro version of, and I did NOT regret it.
July 18, 2020
GregW (gwmbox)
Fantastic plugin
This is by far the most user friendly message system available. [...]
I use it without Buddypress as a message system only, works great. It's initial look and styles makes it ready to go as is with no code editing at all required. For those like me that want to add and change styles, I can add my own CSS to my child theme to further style the message system. I can't comment on support as I have not needed it as it is an install and go plugin. However I have added some feature requests on the forum they have on their website. Keep up the great work, I can see this being useful in many different ways.
Read more »
April 12, 2020
mixeec88
Fantastic
Very uniform. looks tidy and does the job! Im considering buying the paid version
April 11, 2020
minhajhossain
Yes Awesome
BP better Massage is the best Massaging are in buddypress
March 5, 2020
haywardgb
Great Messenger Solution for BuddyPress
I've used this for months now. It's perfect. Thank you . Works perfectly well with Youzer and Custtomify.
November 21, 2019
kinkyamateur
Problems with mobile version (Solved)
After contact with support with no reply in some weeks, I had to give you 1 star. This plugin doesn't show correctly the messages in mobile version. There is a bug in their design. So frustrating when no one reply from the support EDIT: SOLVED BY THE AUTHOR
October 13, 2019