Plugin Review – BP Better Messages
https://wordpress.org/plugins/bp-better-messages/
Version Tested: V 1.9.2.5
BP Better Messages is a BuddyPress plugin that turns BP Messaging into a threaded instant messaging type communication tool. You can disable the requirement for a subject line and also enable name search and file attachments.
Installation is a case of installing and activating the plugin from Dashboard>>Plugins>>Add New.
Once installed there are new options to configure in Dashboard>>Settings>>BP Better Messages. Here you get to choose between the free AJAX based version or the Pro WebSocket based version: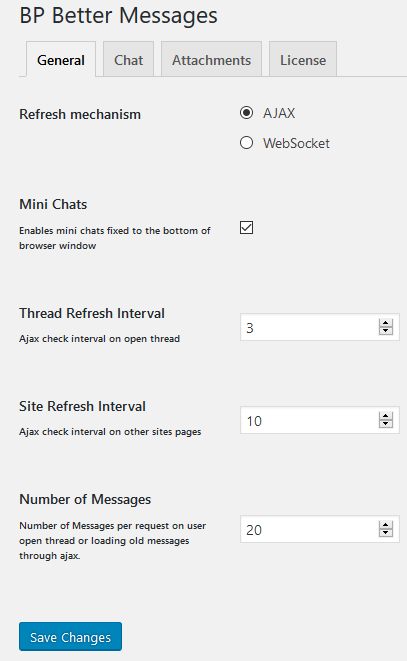 The WebSockets version offloads a lot of messaging activity to dedicated servers and so improves site performance, this is a pro feature and is enabled through the purchase of a licence.
There are several tabs in the Settings page – General, Chat, Attachments and License. The Chat tab allows user search to be enabled and the subject line to be removed: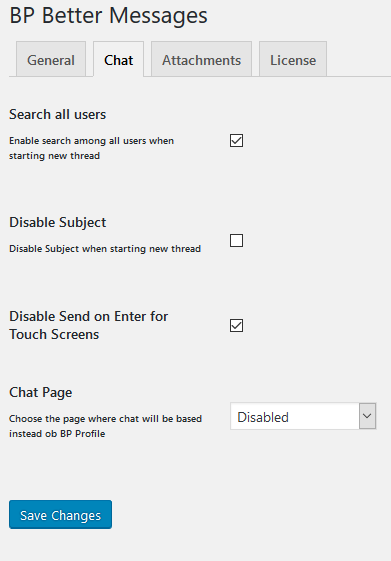 The Attachments Tab allows for attachments to be enabled and for the supported size and type of attachments to be set: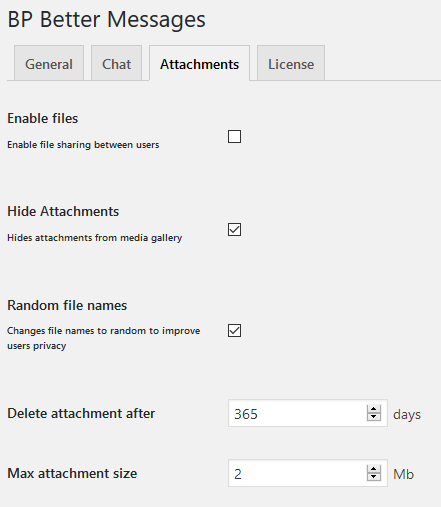 Once activated, The users BuddyBar menu item for messages changes to Threads: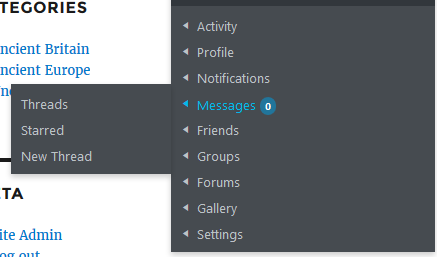 Now messages will be threads of instant message items, if both users are online, then the message page will be updated instantly – no need for the notification – load new page cycle so a considerable improvement over classic BP Messaging: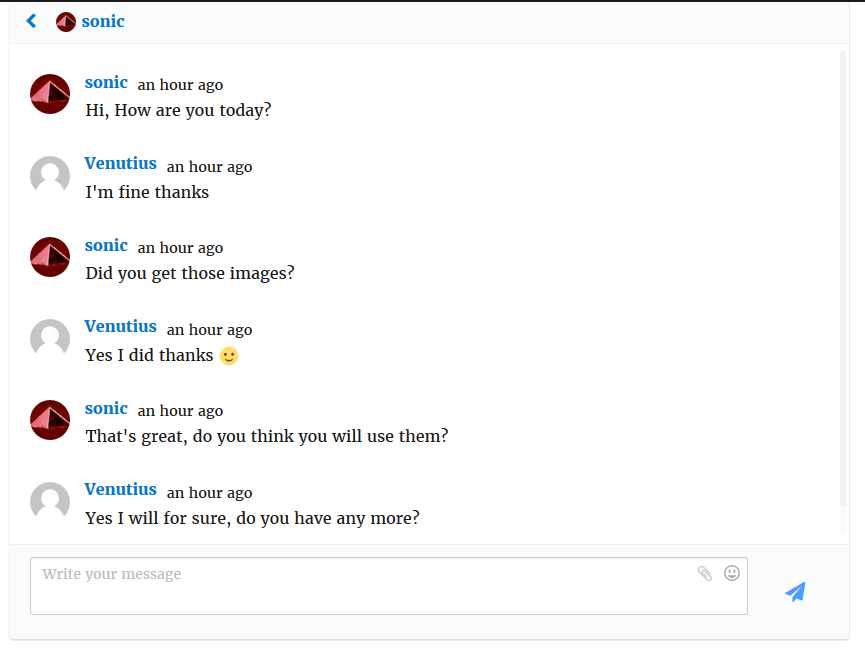 I give this plugin 9 out of 10. I think on the messaging front BP Better Messages is in general a big improvement and for some sites it will work very well. My only issue with it is that ultimately installing this means you are losing many features of BP classic Messaging, and this may not be appropriate for a number of sites.
My Star Rating
Other Peoples Reviews
ailaina123456
Great Plugin & Support!
Thanks so much for this plugin! It is exactly what I had been looking for. The design is modern and looks neat on the website. The support is amazing. We can feel the author is passionate.
August 9, 2022
benfinn
Want something like Messenger? Use this.
I intentionally copied a certain social media site's design for my blog, and Better Messages completed the package. It's been perfect. Highly recommended!
July 21, 2022
vsbfhh
Great plugin, messaging and communications to the next level
If you want to take your site to the next level, Better Messages is the way to go. Blown away by the features and integrates beautifully with buddypress and bbpress. There is another plugin to integrate Better Messages into WC vendor and WCFM as well. No need for Zoom with Better Messages. The [...]
widget can be set to the bottom of screen like facebook.
Read more »
July 3, 2022
gerhalligan
Great chat plugin
Very happy with it. Has all the features you need to chat and/or make calls. It is also customisable, with settings and features that can be easily switch on or off. Support is also very responsive, which is a big plus. Highly recommend it.
June 28, 2022
mihaylovra
Very cool plugin!
Very cool plugin! Thanks a lot!
June 26, 2022
cuqpon
Great Plugin
Awesome messenger plugin for buddypress
June 21, 2022
mrtransplant
Simply Doesn't Work
Tried all kinds of configuring, deactivating other plugins, etc., But doesn't work.
June 21, 2022
potez
Great Messenger
The plugin name of Better Messages is literal and true! This is a better way to message, and the features that come with the software are strong. I like the speed, the visual interface, and the overall performance of the plugin. I hope to be a user for a long time and check out the premium offerings [...]
as well. Thank you!
Read more »
June 9, 2022
jesusinica
Great plugin, better support
I've been using BP Better Messages Websocket version for over a year and, overall, I'm very happy with it! [...]
The developer provides exceptional support, and in record time! Also, during this time, the number of features offered by the plugin has increased in a significant manner. Very recommended for those who need a real-time messenger embedded within their WordPress website.
Read more »
June 7, 2022
lupin107
great plugin
I've been using the plugin for several months and I must say that it works well. The highlight is the immediate assistance! I recommend it
June 6, 2022