Plugin Review – BP Better Messages
https://wordpress.org/plugins/bp-better-messages/
Version Tested: V 1.9.2.5
BP Better Messages is a BuddyPress plugin that turns BP Messaging into a threaded instant messaging type communication tool. You can disable the requirement for a subject line and also enable name search and file attachments.
Installation is a case of installing and activating the plugin from Dashboard>>Plugins>>Add New.
Once installed there are new options to configure in Dashboard>>Settings>>BP Better Messages. Here you get to choose between the free AJAX based version or the Pro WebSocket based version: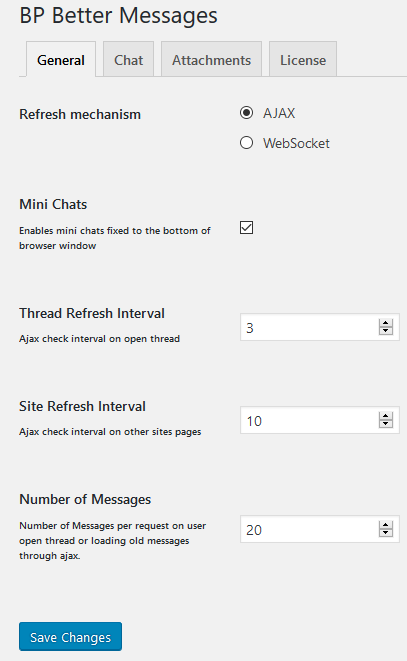 The WebSockets version offloads a lot of messaging activity to dedicated servers and so improves site performance, this is a pro feature and is enabled through the purchase of a licence.
There are several tabs in the Settings page – General, Chat, Attachments and License. The Chat tab allows user search to be enabled and the subject line to be removed: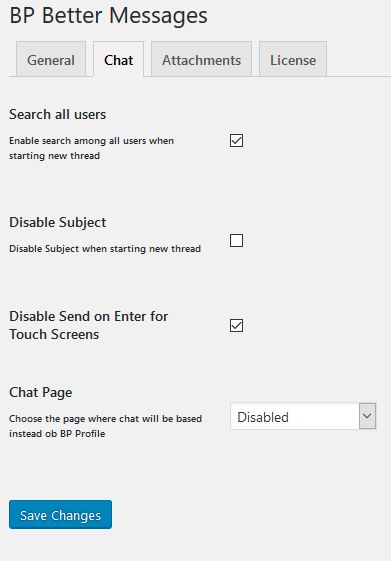 The Attachments Tab allows for attachments to be enabled and for the supported size and type of attachments to be set: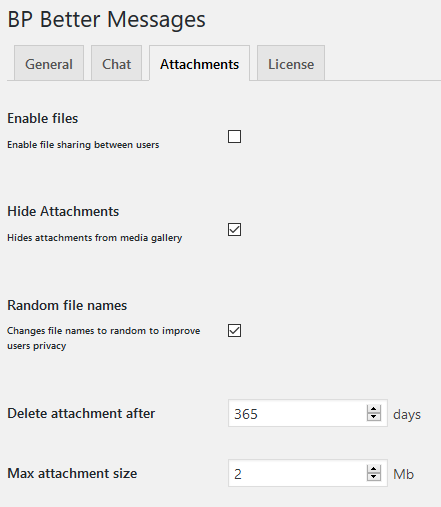 Once activated, The users BuddyBar menu item for messages changes to Threads: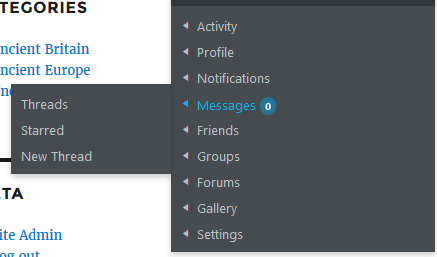 Now messages will be threads of instant message items, if both users are online, then the message page will be updated instantly – no need for the notification – load new page cycle so a considerable improvement over classic BP Messaging: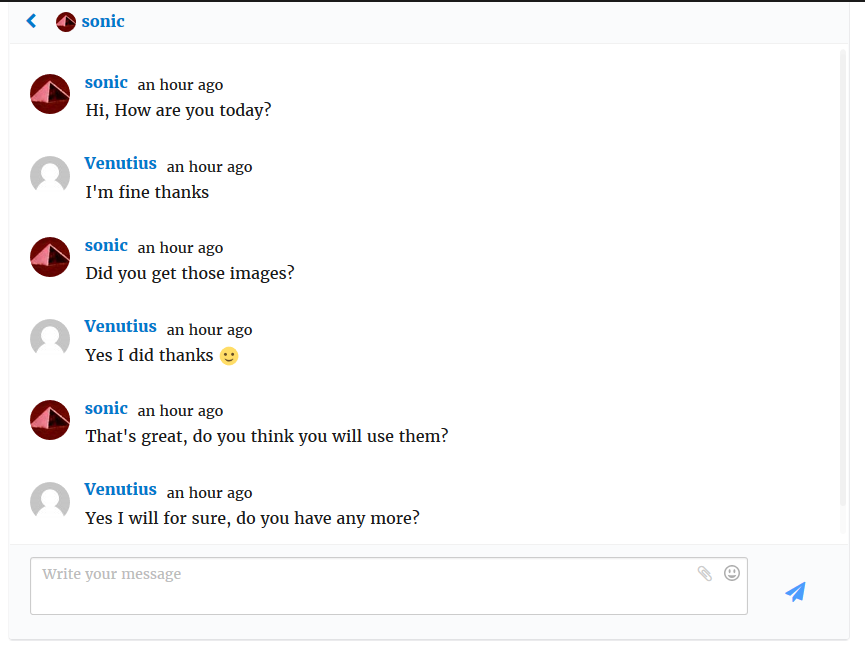 I give this plugin 9 out of 10. I think on the messaging front BP Better Messages is in general a big improvement and for some sites it will work very well. My only issue with it is that ultimately installing this means you are losing many features of BP classic Messaging, and this may not be appropriate for a number of sites.
My Star Rating
Other Peoples Reviews
mwalek
I love what this plugin does
Beautiful messaging and chat interface
May 15, 2018
blondelovic
Great Plugin
the first time i used this plugin, it was not actually interesting due to its multiple bugs. Now i'm realizing a great improvement. Congratulations!! keep going. I recommend it to every user running a community site. Thanks for the regular updates!!!
February 5, 2018
MBV
Great plugin for Buddypress, works well!
Thanks for great plugin, much appreciated! Enhances the Buddypress messaging very nicely! Very responsive support and looks like good plugin development and improvements in store.
December 20, 2017
oshi (thugzanime)
Amazing
Amazing plugin does what it says. 5/5 for the design.
November 26, 2017
YWard
Flawless
Works perfectly.
October 4, 2017
ezekielloves
The Ultimate BP Message Plugin
I can't believe this plugin provides all the desired features: * realtime messaging, which makes it work like a chat * realtime message notifications * clean UI Thanks, Wordplus! You guys have done a great job! Expecting a lot other such compact BP plugins from you.
August 26, 2017
josephcscarpa
The Ultimate Free Chat Plugin For BuddyPress
It does exactly what it says and it uses your themes CSS to style it unlike many other free options. Also, it is designed to work ith BuddyPress, unlike others. I am 100% convinced through lots of personal experience (been using this since it came out) that this is the best maintained, most [...]
coherent, and most intuitive message plugin out there, even over some $30 dollar ones.
Read more »
June 16, 2017
Airat Halitov (airathalitov)
Good plugin for BuddyPress messaging!
Plugin is working fast. Good support. Higly recommended!
June 14, 2017
Karol Szczesny (Karolsz)
Great Plugin
I have make a dating site site and this plugin i exactly what i needed.
February 26, 2017
resoundwebmedia
Great plugin! very promising 🙂
Great plugin, gives the private message from Buddy press a new level ! well done!!
January 31, 2017